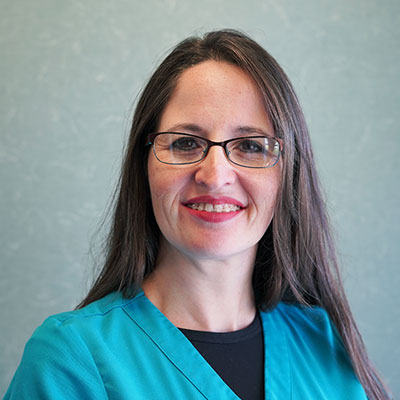 Tina
Office Manager
My career in dentistry spans well over 20 years. I started in the dental laboratory fabricating gold crowns and bridges and through the years have become a CDA, later an Administrative Assistant and finally the Office Manager for Deepa Reddy DMD, PLLC.
After all these years, dentistry is a part of who I am, and working with such an incredible team that cares for their patients is truly a blessing. As much as I love my career my heart belongs to my family and my Schnoodle. In the summer my partner and I love to boat, ride the motorcycle, and garden, in the winter…we hibernate!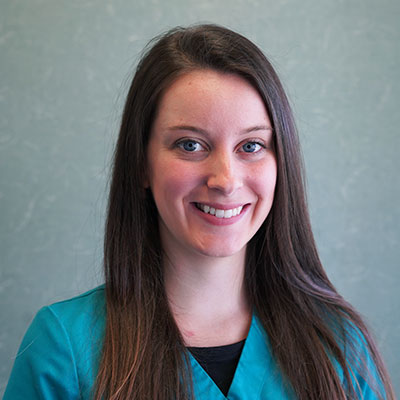 Noelle
Registered Dental Hygienist
I am a proud graduate of The University of New England's Dental Hygiene program, holding a bachelor's degree and license in local anesthesia.
I have had the pleasure of working along with Dr. Reddy and Dr. Farina since 2018 and I really enjoy being a part of this dental team. Together we provide comprehensive dentistry to our patients. It feels truly rewarding to help people feel confident in their smile. Aside from practicing hygiene, I help coordinate community outreach events, social media, and marketing for our practice. I really enjoy having this role as well.
Outside of work I enjoy time with my husband Tyler, our son Camden and daughter Elaina. We love spending time outside being active, cooking out, and entertaining. I also enjoy crafting.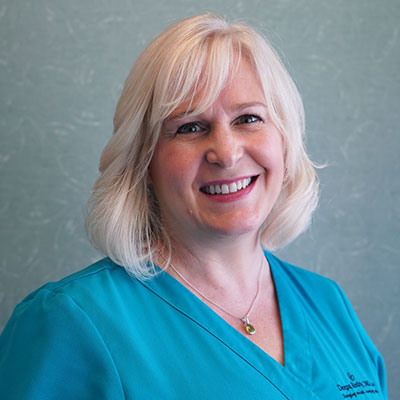 Robbie
Registered Dental Hygienist
I have a passion for dentistry and a great love of learning. I have been a part of the dental community since 1982 - starting out as a dental assistant before becoming a dental hygienist. My favorite part of my job is supporting others in their quest for better oral health, and ultimately better overall health.
In my spare time, I love to be outdoors regardless of the season. I also enjoy spending time with my spouse, and two cats, Rogue and Storm.
Kelly
Registered Dental Hygienist
I started my dental career as a pediatric dental assistant in 2007. When I realized how much I loved the dental field and helping patients, I decided to further my education. I earned my dental hygiene degree at NHTI in 2011.
I enjoy making genuine connections with patients and helping to improve their oral and overall health. I love dentistry but my most cherished titles are wife, to my high school sweetheart Jake, and Mom, to our two girls Emersyn and Elliette.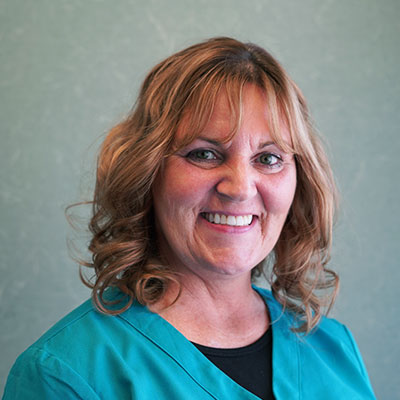 Dottie
Certified Dental Assistant
I have been a dental assistant for more than 20 years. I am confident in my abilities and I like to give my patients a wonderful, comfortable experience. I love everything about my job, but my favorite part of it is doing lab work. I also love Bon Jovi and Tinkerbell.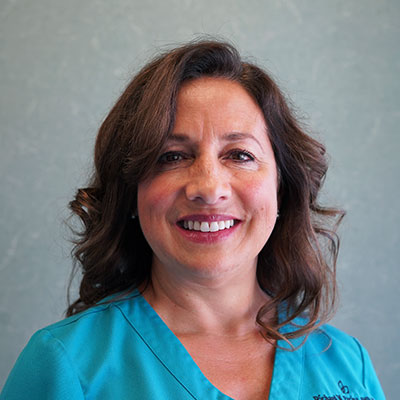 Terri
Dental Assistant
I have been working at this practice since 1989, and my favorite part of my job is working with patients. Here, we are always learning something new, which makes everyday fun and exciting!
I love to cook and bake, and I also enjoy spending time with family and friends and doing outdoor activities such as going for walks, gardening, biking, hiking, skiing, and traveling.
Mary
Dental Assistant
Bio Coming Soon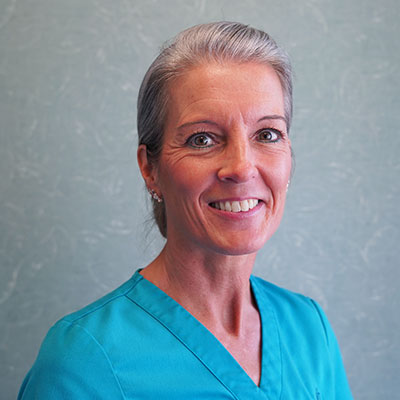 Rhonda
Dental Assistant
My favorite part of my job is being able to assist wherever I'm needed to help make the office run smoothly. I assist with hygiene, perform sterilization, take X-rays, and much more.
I have been married to my husband, Stephen, since 1982 and have three wonderful children whom God has blessed me with: Christopher, a college professor in Northern California; Chandra, an Equine Physical Therapy Asst.; and Collin, who is in the United States Air Force stationed in Virginia.
Kathy
Appointment Coordinator
I have worked in dentistry for years from assistant to the front desk to the manager. I'm certified in radiology and sealants. I love being in the dental field, it's my calling. I enjoy working with patients helping them achieve their goals. I especially LOVE this office the team is FABULOUS here.
I love spending time with my 5 grandchildren, gardening, riding my motorcycle, having outside fires, listening to country music, and the love of my life, my fiancé.
Crystal
Financial Coordinator
Although I am new to the dental field, I have over four years in Cardiac Reception with the majority of my time spent working in the Cardiac Device Clinic. My love for helping others achieve their best overall health is only one part of what drives me.
My family is my world. I have been happily married to my best friend for 20 years and am a proud momma of six boys, Yes, six, and a very special girl. The love I have for these three young men who first made me a mom, the three baby goats that our family just adopted, to our baby girl a boxer/pitbull mix are all very dear to my heart.
We enjoy hiking, swimming, spending time around the campfire at night, and going on adventures all while creating memories that will last a lifetime. I am very excited to be a part of such an incredible team and to meet all of you.